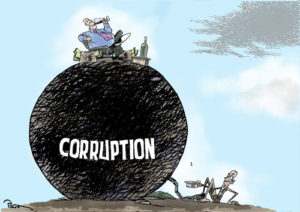 Introduction
The global apparel garment industry is a massive and influential sector that shapes the fashion choices of billions of people worldwide. Behind the glitz and glamour, there exists a darker side – a world rife with corrupt practices that impact not only the industry itself but also the lives of countless workers and their safety. In this blog, we will delve into the corrupt practices that have plagued the apparel garment industry and the consequences they bear.
This is Part.1 of 2 blog series related to corrupt practices in the industry as general.
Supply Chain Corruption
Raw material suppliers, Garment manufacturers, Wholesaler/Distributors, Retailers and the end users are a complex link of global supply chains that stretch across multiple countries. Corruption can infiltrate these supply chains when companies engage in unethical practices from bribing customs officials to evade import duties, falsifying documents to avoid taxes, or paying kickbacks to procurement officers to secure favourable manufacturing contracts.
These corrupt practices not only distort fair competition but also hinder the economic development of the countries involved.
Occupational, Health & Safety
Corruption comes into play when companies, suppliers, or factory owners bribe or collude with procurement and tender officials to secure favourable manufacturing contracts at the cost of supplying the sub-par workwear PPC that does not meet the industry standards. Workwear PPC uniforms are to be manufactured to a specified standards that protects the worker on the ground while they are carrying out risky work tasks. Supplying sub-par standard PPC will increase the worker's chances of getting seriously injured or even death.
Some cases even the government officials can be bribed to overlook labour laws and safety regulations. This not only perpetuates a cycle of poverty for workers but also compromises their health and well-being.
Exploitation of Labour
One of the most notorious aspects of corruption within the apparel industry is the widespread use of exploitative labour practices. These practices include paying workers below minimum wage, not paying their superannuation that's due to them, not paying correct overtime wages as per country's law, forcing them to work in hazardous conditions, and denying them their basic rights at work.
Corruption in Quality Control
To cut costs and maximize profits, some apparel companies compromise on quality control. Corruption in this area may involve bribing inspectors or quality control officials to overlook subpar materials or production processes. This can lead to products of inferior quality reaching consumers, ultimately harming the brand's reputation, consumer trust and the wearer's safety.
Conclusion
Corruption practices in the apparel garment industry are a harsh reality that must be addressed urgently. The consequences of these practices are far-reaching, affecting not only workers and the environment but also consumers and legitimate businesses.
To combat corruption in the industry, stakeholders must work together to establish and enforce ethical standards, increase transparency in supply chains, and hold companies accountable for their actions. Consumers also play a crucial role by supporting brands that prioritize ethical practices and avoiding those involved in corrupt activities. Only through collective efforts can we hope to clean up the shadows that have long haunted the apparel garment industry and create a more just and sustainable future for all.
In the Part.2 of this Blog series, we will dive deeper into the more details and examples of how it such corrupt practices are carried out by individuals and companies.